Spent so long deciding a name for my new Hissi that I missed out on getting one.
yes, thank you. thats exactly what I was looking for.
Yup…. I'm at 390 now, so it's not 400 followers…. BUT CLOSE ENOUGH.

1st place:

A baby paint brush + 500k!

2nd place:

Mynci Law Book + 100k!

3rd place:

50k!

Rules:

1) YOU MUST BE FOLLOWING ME TO ENTER. This will be checked.

2) You can reblog this as many times as you want, but please try not to annoy your followers! 

3) Likes count as well. o.o

4) This contest ends MARCH 31st. 

Good luck everyone and thank you for the support! :3 <3
(via junkoparty)
person: i can sing, dance, play the piano, flute, drums, omg i have so many friends and im so talented and popular
me: i can play neopets like a boss
HELLO EVERYBODY!

It is time for a Giveaway. I've just recently hit 50 followers! So, I've decided it's time to celebrate.

So for the prizes!

The big kahuna will get:

100,000 neopoints and a choice of either a speckled paint brush OR 10 1 dubloons.


The 2nd winner will get:

50,000 neopoints and 2-3 random dubloons/codestones from my SDB that you can choose from.


The 3rd winner will get:

10,000 neopoints

There will also be 5 runner ups that will get bonus prizes c: that they can choose from.

So, those are the prizes you are competing for!

But there are a few steps:

You must be following me (new followers are welcome, though ;-;)
You can ONLY reblog 5 times and like ONCE.
If you reblog anymore then 5 times, you will be disqualified, I'm sorry D:
Have fun!

Anyways. Thank you. Each and every one of you <3! I hope this can show my graditude :D! May more rage/non funny neopets come!
(Source: pinchits, via garvenhale)
Creeping around the pound and finding a nicely painted Neopet
then seeing its name…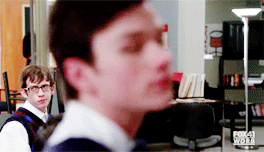 I caved. I'm knee-deep in the chomby obsession.

This is my dream stoner chomby.

I created one on my side account named Oligiseen. She dropped out of NeoSchool to become a Chomby and the Fungus Balls groupie and is now a drug dealer, specializing in weed. She gets…
(Source: , via garvenhale)
"Oh boy! Think of all the things it could be! Maybe a wearable or some food or furniture, or maybe even a PB or a morphing poti—"

>the secret of treasure island
(Source: espeonofficial)
are you kidding me

what is that

right there

are we just too lazy to dig at the obvious mound of sand thats ALWAYS THERE
NOOOOOOOOOOOOOOOOOOOOOOOOOOOO. I AM UPSET!!!!

Omg, this just fucking happened to me.

I know that feel bro. :'(